Private Insurance Policies
If you wish to use your private health insurance to cover the fees for chiropractic care, you should first contact your insurance company to learn what chiropractic benefits your policy provides. For your convenience, we have provided links to primary insurance carriers below. Click on the appropriate link to check your policy for chiropractic coverage.
Many policies require that a deductible be met before they will reimburse our office for the services we provide you. Check to see if you have a deductible and how much is left to cover, so that we may help you plan the most cost effective way to pay for care.
We are a panel provider for Regence, BlueCross/BlueShield of Oregon, Moda, CareSource, PacificSource, the CHP Group, Health Republic, CareOregon, and Lifewise to name a few. We accept insurance payments from insurance companies that cover chiropractic.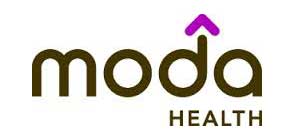 Medicare Chiropractic Coverage
We bill Medicare as a courtesy to our Medicare patients.
We bill Medicare for the adjustment of one area of the spine, because that is the only service that Medicare covers. Medicare does not cover any of the other services we are thoroughly trained and licensed to perform, because the AMA lobby holds the purse strings.
Medicare does not pay for the History and Examination that allows chiropractic physicians to reach a diagnosis to treat you.
Medicare does not pay for x-rays, or laboratory analysis of blood and urine.
Medicare reimburses only one-half the cost of our minimum fee for service.
We are not Medicare participating providers, because doing so would be an endorsement of Medicare's capricious reimbursement rates.
Secondary and supplementary insurance pays only the difference between what Medicare pays and what Medicare approves for the adjustment of one area of the spine.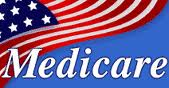 Other Forms of Payment
In addition to insurance, we gladly accept all forms of payment including cash, check, Visa, MasterCard, Discover and American Express.
Medical Information & Patient Privacy
For more information, click here.